The company, nowadays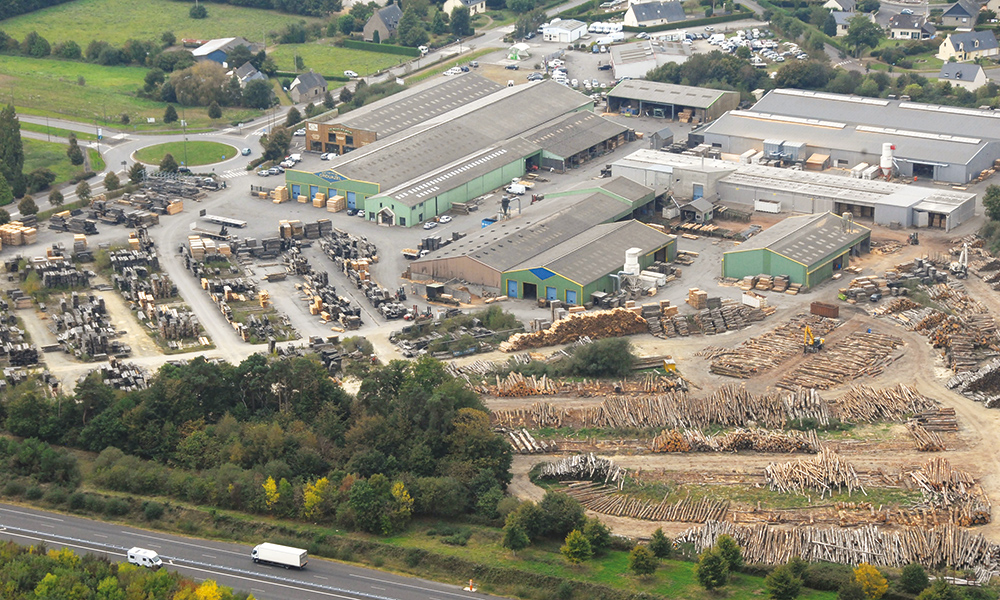 The company takes an important shift in 1992, when it moves in Saint-Sauveur-des-landes. The purchased area allows the construction of several premises (mill, workshop, storage...) to increase it's activity thanks big investments.
Still looking after new technologies, the sawmill invests in forefront equipment, and takes over other sawmill in order to widen its range. This shows its will to support its customers and fulfill their requirements.
Today, Jean-Pierre and Loïc Grouazel follow the adventure. As depositary of this heritage they are working in respect of the stong values of wellness at work and sustainable development, and carry on in turn their knowhow.
Modernity and skill place now Grouazel sawmill among the most important hardwood sawmill in Brittany.